Ping Pong Fight Clubs are spectacular inter-company ping pong tournaments held across the UK 
From start-ups to sector leaders hundreds of people compete, play and party alongside their work colleagues with a chance to walk off with the ultimate bragging rights of the city, to be crowned 'Ping Pong Fight Club Champions'.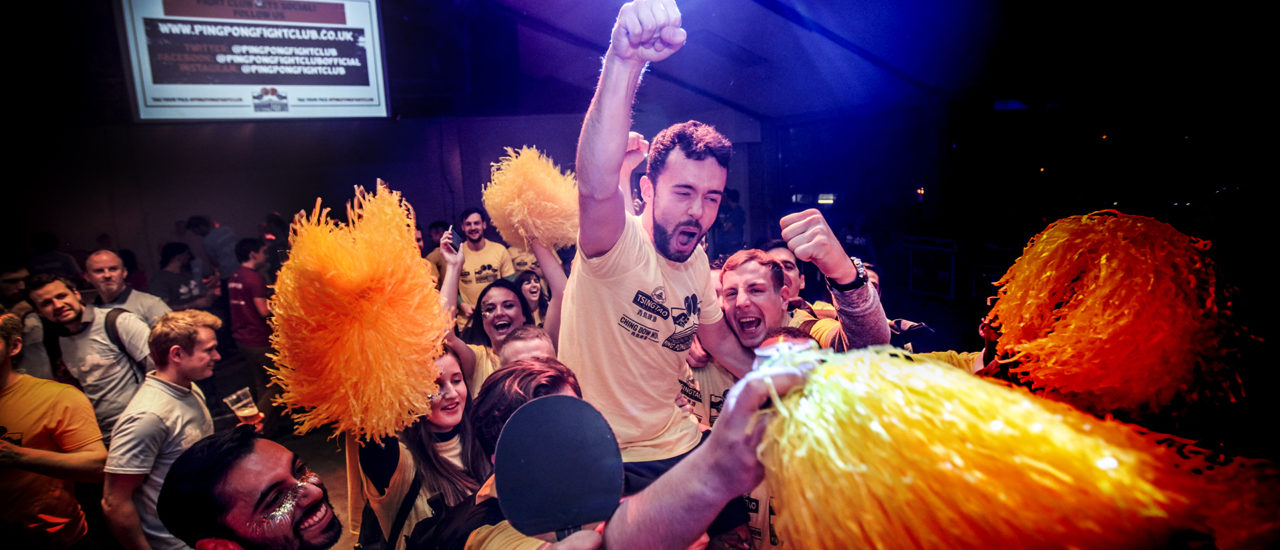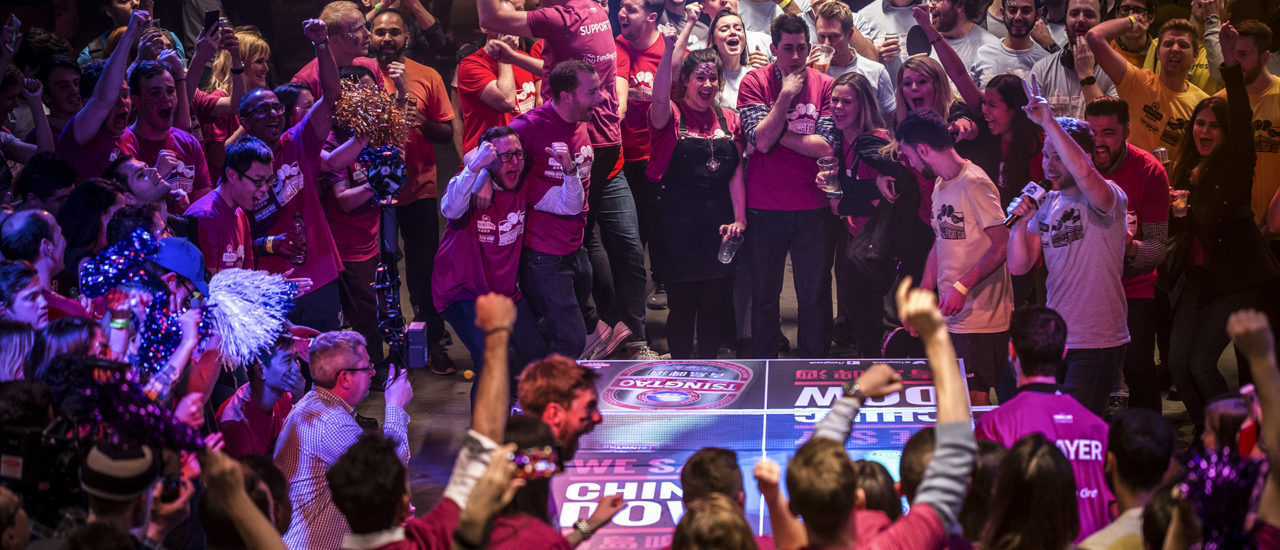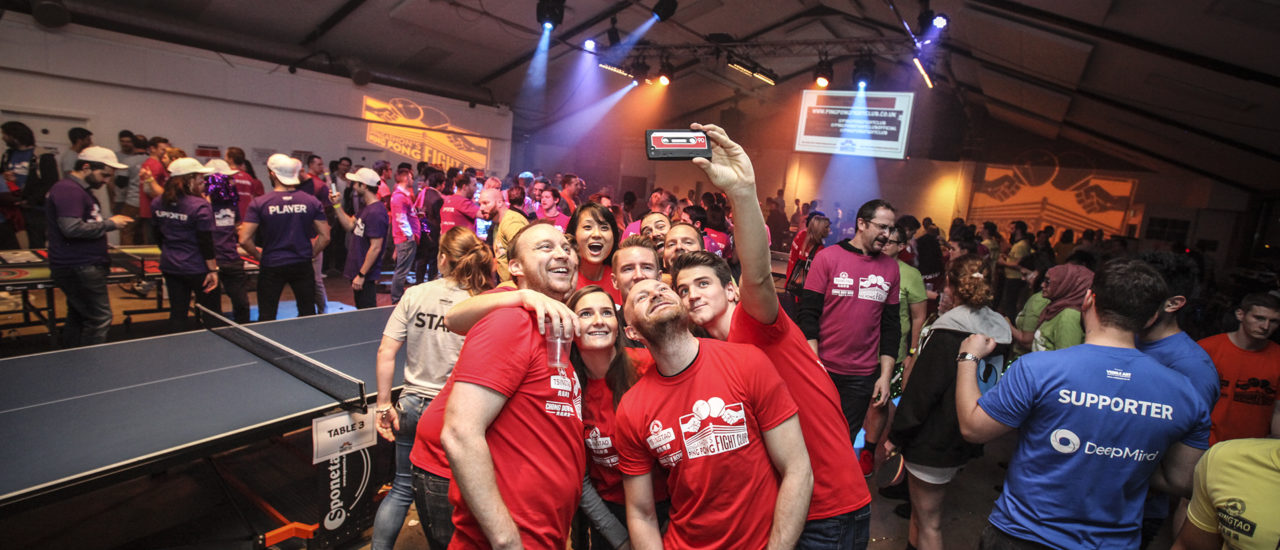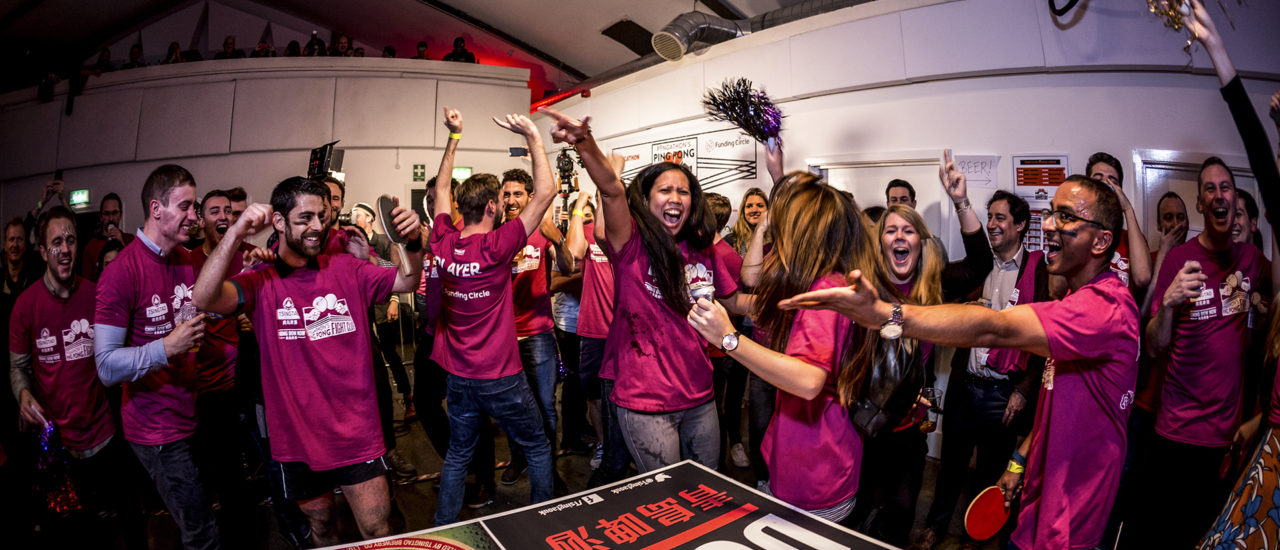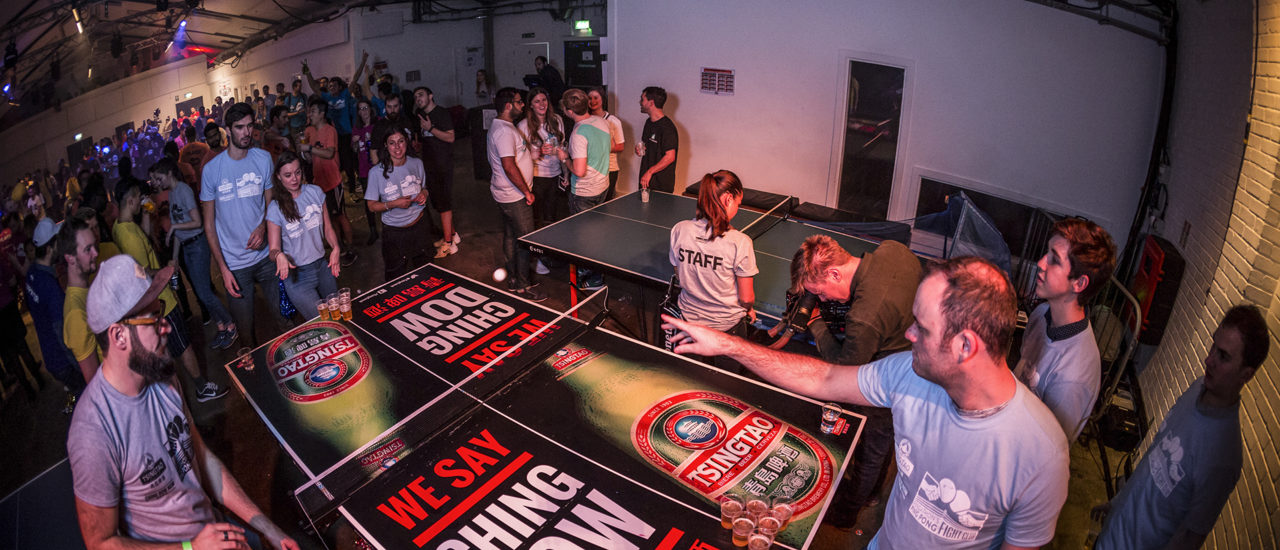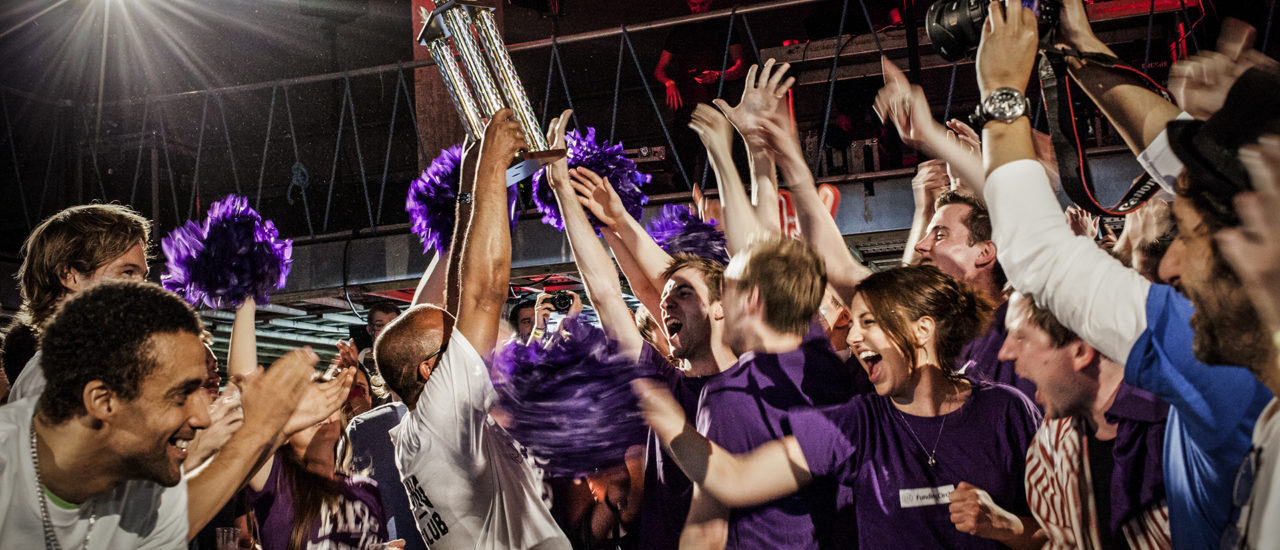 Choose your #PPFC battleground
Pick your team, gather your Ping Pong party crew and fight for the bragging rights to your city!

Ping Pong Fight Club provides a great opportunity to bring together your teams around a fun, action-packed and competitive event. Colleagues rally around their players as they battle it out with their opponents and have plenty to look forward to between matches. From beer pong to face painting and of course the well-stocked bar it provides a unique and highly entertaining alternative to corporate social events.
Ping Pong Fight Club, gave our company a great opportunity to not only polish up on our Ping Pong skills, it also gave us a reason to pull together, we spent the entire night shouting hugging and having a ball. The team are still talking about it now and can not wait for next year. This has to be a company bucket list, for any company wanting to unify its business.
Imagine if Balls of Fury and Tyler Durden had a baby - You'd have Ping Pong Fight Club. Made even better with the tunes, glitter face painting, and all the mad supporters jumping around with excitement. We'll be seeing you next year to defend our title

Team-building and employee engagement
Ping Pong Fight Club brings your teams together and helps forge new friendships
Employee satisfaction and happiness
Reward yourselves, you've earnt it! Fight Club is a hugely entertaining and memorable night out for everyone
Networking
Ping Pong Fight Club brings start-ups, sector leaders and global brands together under one roof. A chance to meet and network with like minded people
Workplace well-being
Use Fight Club to kick-start a healthier and more active workplace: a table at your offices is an affordable and easy way to engage and have fun!