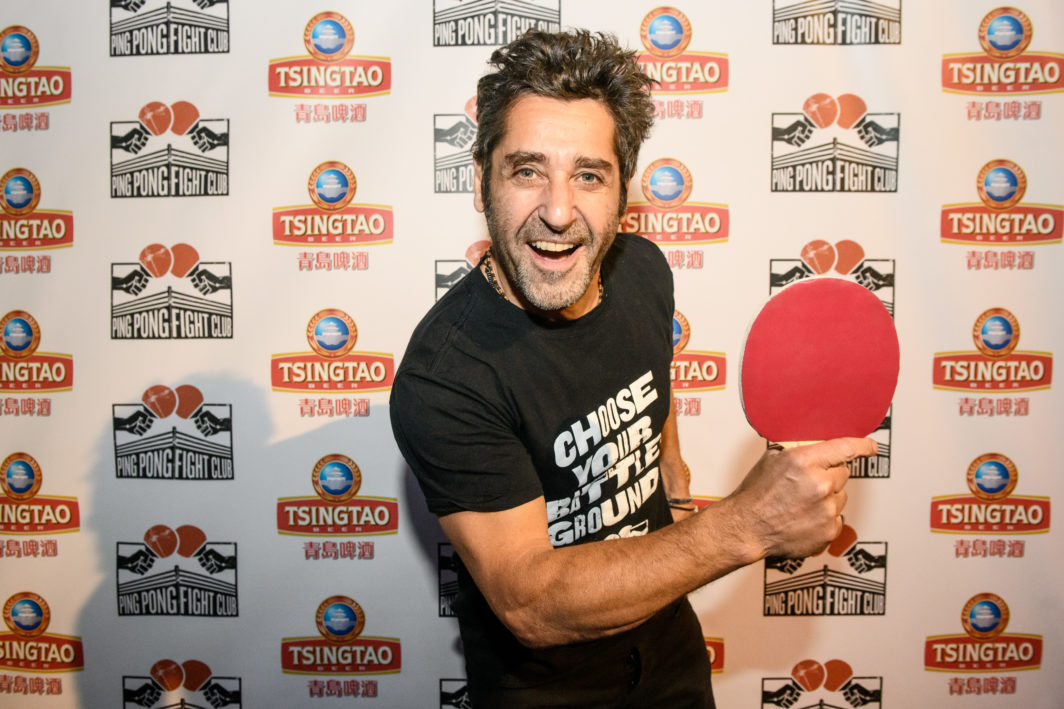 How Ping Pong Fight Club pivoted to an online ping pong challenge game show during Covid-19
Pre COVID-19 Ping Pong Fight Club had set up another UK tour for 2020 attracting start-ups and sector leading brands across the UK. We were continuing to proudly disrupt the corporate events market. Then Covid hit and we had to cancel a full year of events! This is how Ade Leigh (CEO) pivoted the company and created 'Ping Pong Fight Club's Lockdown Challenge Show'

During Ade's COVID isolation he set up a home 'ping pong playground' in his living room complete with nets, balls, dining room table and a ping pong robot! He set up a makeshift tripod (gothic candlestick!) with his phone attached to it, grabbed his paddles and balls, and hit record.
The paddles soon graduated to playing with kitchen utensils, garden shed tools, lampshades and even wooden spoons! He started posting all my ping pong challenge videos on social media and they became very popular.

Then the 'pivot moment' came and 'Ping Pong Fight Club's Lockdown Challenge Show' was created– a fully interactive online event experience enabling friends, family and work colleagues to connect, compete and have fun from the comfort of their homes.
Ade wrote the script, found a ping pong kit sponsor and effectly became a game show host overnight! The weekly 45 minute show launched on June 6. Broadcasting live, it was as chaotic as it was exhilarating, and the feedback was amazing not just from the public but from companies looking to engage, connect and have fun with their remote teams.
Ade set four hilarious 60 second ping pong challenges, a trivia round, a random off-the-bat ping pong challenge and kept the whole thing rolling with plenty of game show banter plus bonus points awarded for best team ping pong attire and 'artistic interpretation' (moves and grooves). We also joined forces with The Big Smoke Events Company and created a new webpage to book a private event with us: https://www.thebigsmokeevents.com/ping-pong-lockdown-challenge
Ade remarks: 'I've no doubt we will be back in the physical world running events, however, bearing in mind the rapid rate of technological advancement and the changing landscape of corporate and consumer trends, we are purely focussed on our virtual offering for the meantime. I am confident the physical and the virtual worlds will happily coexist and complement each other in good time.
My goals are tightly woven into what I believe are basic human instincts to feel connection, love and enrichment through joy and laughter'.
Ade Leigh (CEO -Ping Pong Fight Club)