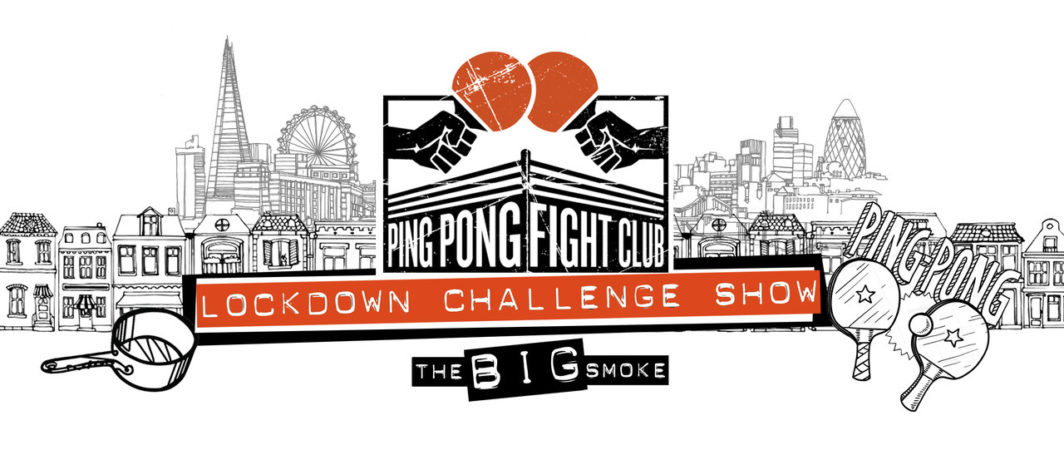 Ping Pong Fight Club launches online challenge show
During these unprecedented times of 2020, where all of us have been dramatically affected personally and professionally, our physical and mental wellbeing have become vitally important. We have had to adapt to very challenging circumstances, connected and yet disconnected from family, friends and our work colleagues. However, in spite of all this, our values and sense of community it would seem, has grown even stronger.
I started Ping Pong Fight Club to create spectacular and inclusive environments for people to connect, engage, have fun and feel part of their communities alongside their work colleagues. Whether it was the intern or the CEO I wanted social ping pong to help break the ice (and the department silos) and help develop a culture of wellbeing and healthy activity not just at my events, but within the workplace too.
As we have moved from the physical to the virtual event space (at least for this year), we have over these past few months encouraged our corporate community to be active, stay connected and stay safe, but also set aside time to have some fun!
That's why we created Ping Pong Fight Club's Online Challenge Show, a new and inclusive virtual event space, enabling everyone (no matter where they are located) to connect, compete and have fun with their work colleagues - all from the comfort of their home.
Hosted by yours truly Ade Leigh, the weekly Saturday show features an action-packed night of hilarious ping pong challenges, trivia and tongue-in-cheek game show banter.

The show lasts 45 minutes on Zoom and features 5 ping pong related challenge rounds, 4 set in advance and one random 'off-the bat' challenge played out live on the night to keep everyone on their toes with bonus team points awarded for ping pong trivia, artistic interpretation (moves and grooves) and most colourful ping pong attire!
So, If your teams are feeling a little 'quizzed out' and you are looking for a fun alternative, have no fear Ping Pong Fight Club's Challenge Show is here!
If you like the show why not book your own Challenge Show with us, it's a great team bonding experience and we'll tailor the challenges and trivia questions to your company to make the whole experience a memorable night in! https://www.thebigsmokeevents.com/ping-pong-lockdown-challenge
*No paddles, no nets, no balls - no worries! Our sponsor has provided half price instant ping pong kits and can guaranteed delivery within 48 hours.
Adrian Leigh
(CEO Ping Pong Fight Club)