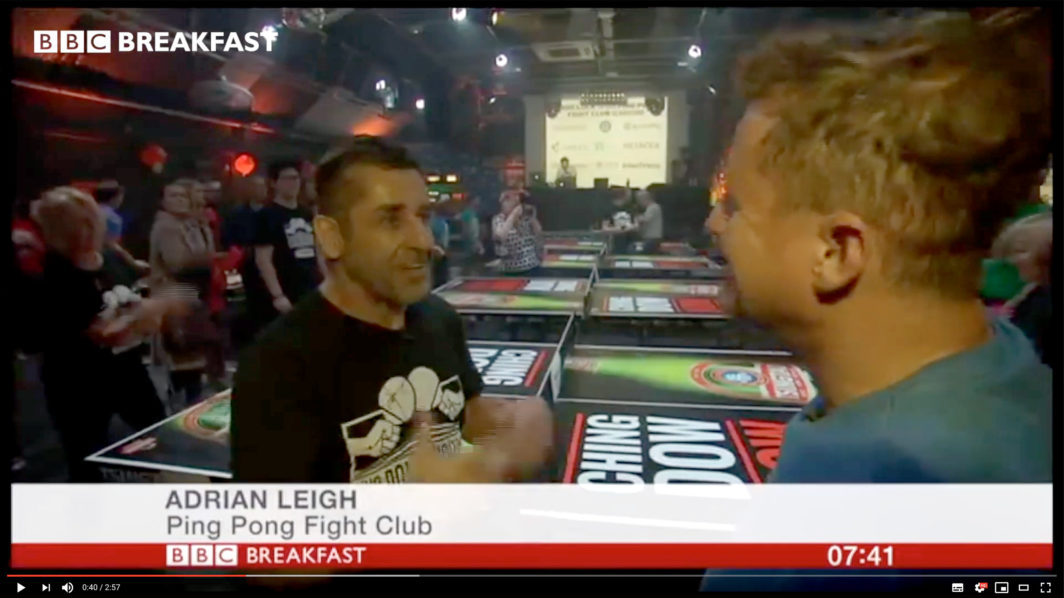 BBC News feature on Ping Pong Fight Club
Mike Bushell, host and 'have a go hero' from BBC Breakfast Show came to Manchester to film Ping Pong Fight Club in action. He wasn't disappointed as Manchester's finest companies came out in force for a spectacular inter-company ping pong tournament and party, held at the famous Gorilla venue.
The three and a half minute feature was broadcast on the Breakfast Show and viewed by over 1.9 million viewers who got to see Mike take on double Olympian Andrea Holt playing with a frying pan, Ade Leigh, CEO of Fight Club with a mobile phone and even challenge a ping pong robot in a 60 second dual! All this whilst shining a spotlight on latest social sport and and team bonding sensation everyone is talking about across the UK…Ping Pong Fight Club.

Catch up with all the latest news from Ping Pong Fight Club's 'Choose Your Battleground Tour 2019' by following us on our socials!