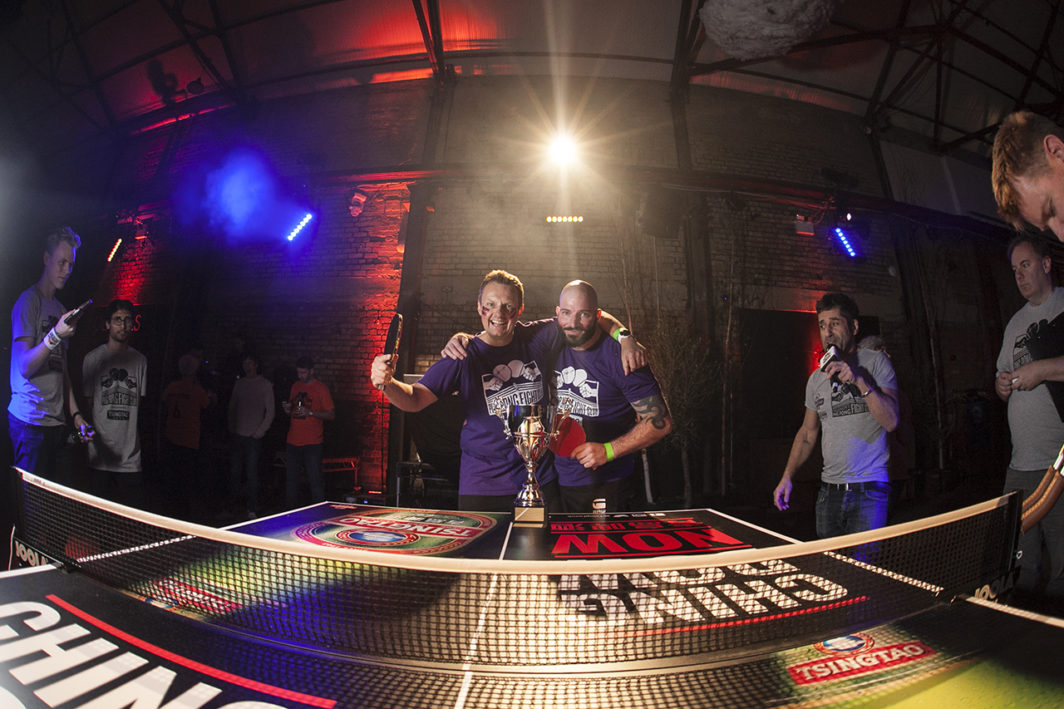 Liverpool's finest go head to head at Ping Pong Fight Club April 26th
Maverick companies across Liverpool are being urged to throw down the gauntlet and compete against each other in a battle to be crowned Ping Pong Fight Club Champions of Liverpool 2018. 'Fighting ' starts at 6pm on April 26th at Camp and Furnace with many of Liverpool's finest already throwing their teams and ping pong party crews into the arena including; The International Business Festival, Signature Living (who will also be entering Ping Pong Fight Club's first all female team), PH Creative, Santander, GW Legal, MAST and current holders Tetrad Discovery, with many more to announced over the coming days.
Want to settle an old score with a rival company or think you've got what it takes to secure your company's ping pong bragging rights? Only one way to find out, book your place here at www.pingpongfightclub.co.uk/li…

In it to win it!