26 September 2019
tbc
Ping Pong Fight Club 2019

We're back for another action packed no holds barred night of inter-company ping pong rivalry, with VR Ping Pong, Robot Challenges, street food and pop-up bars, DJs, Beer Pong Championships and the ping pong bragging rights of the city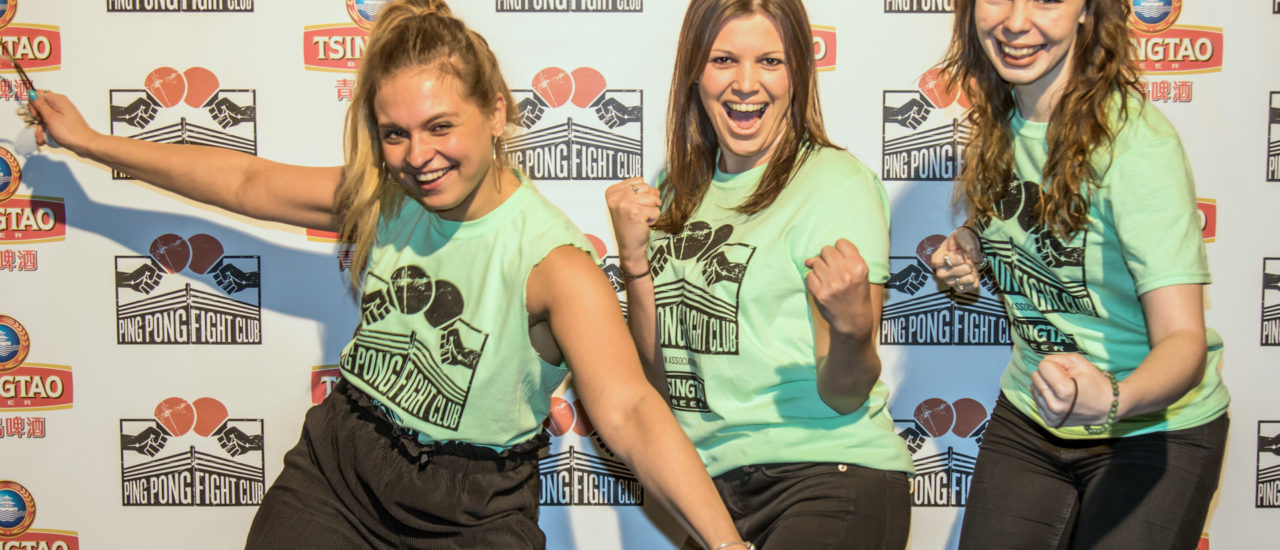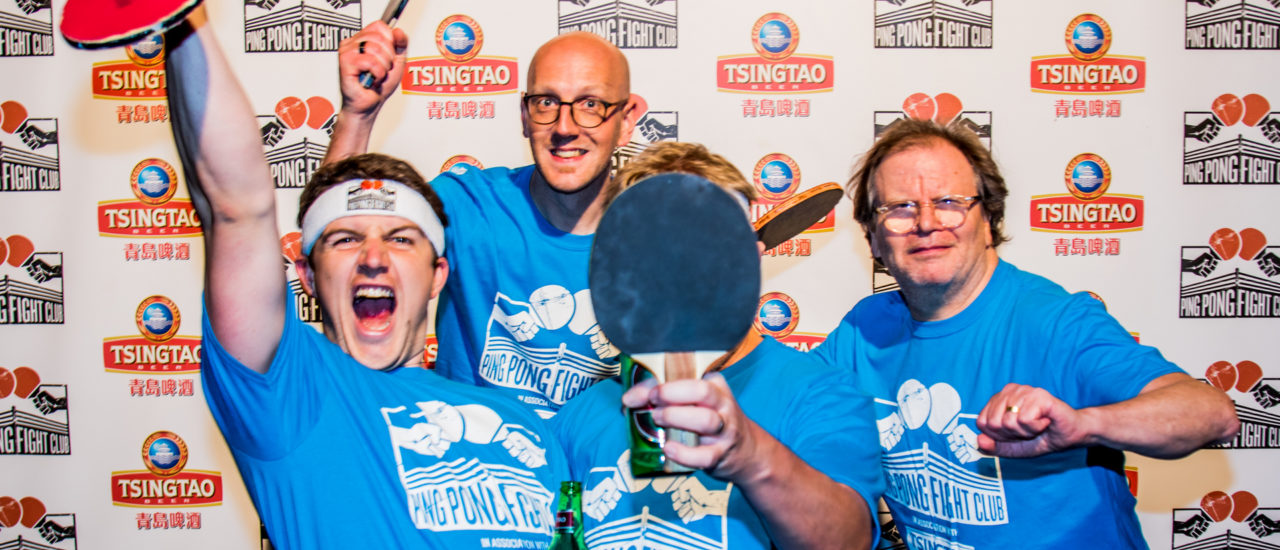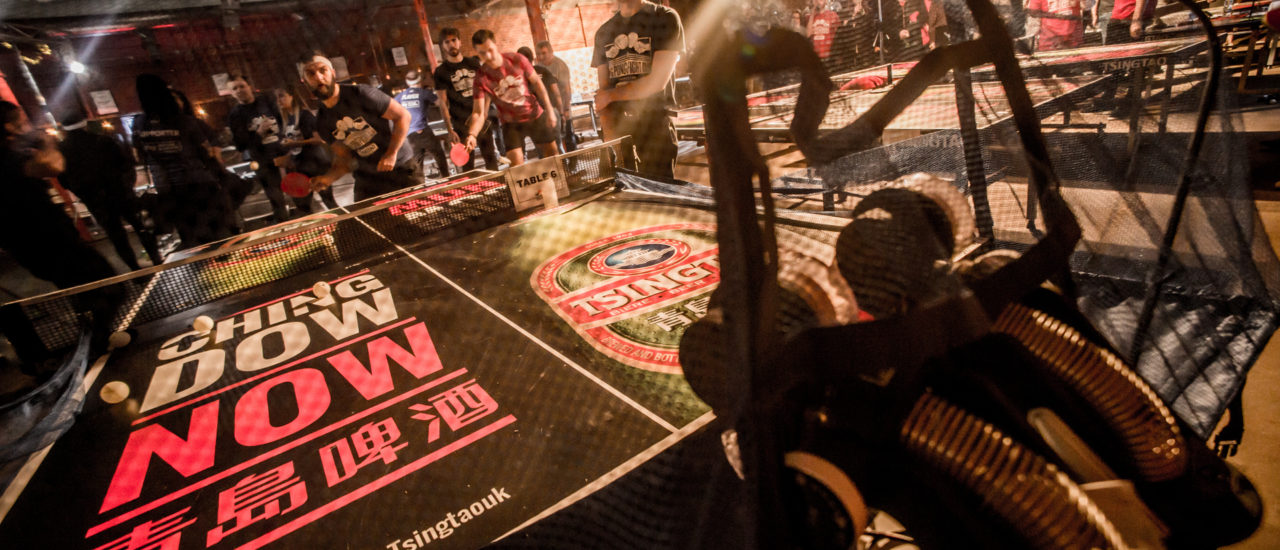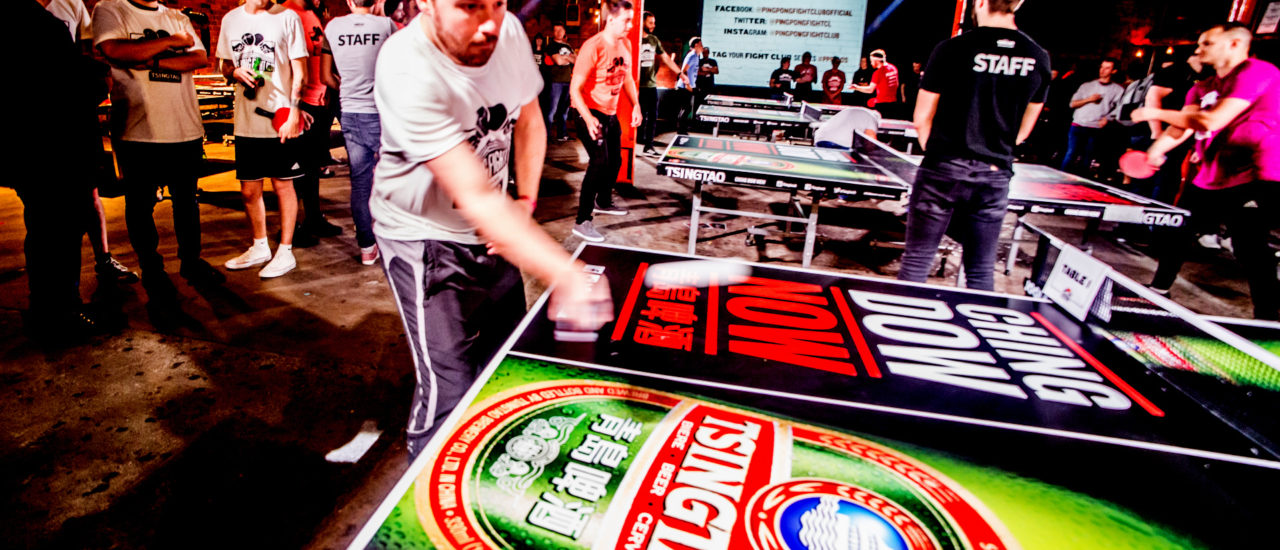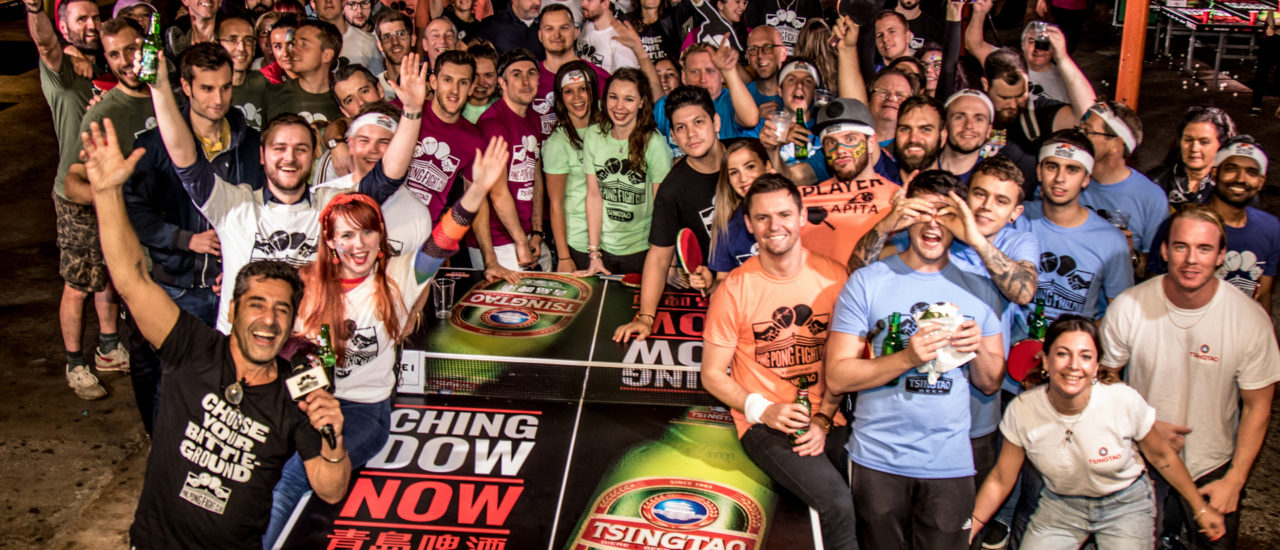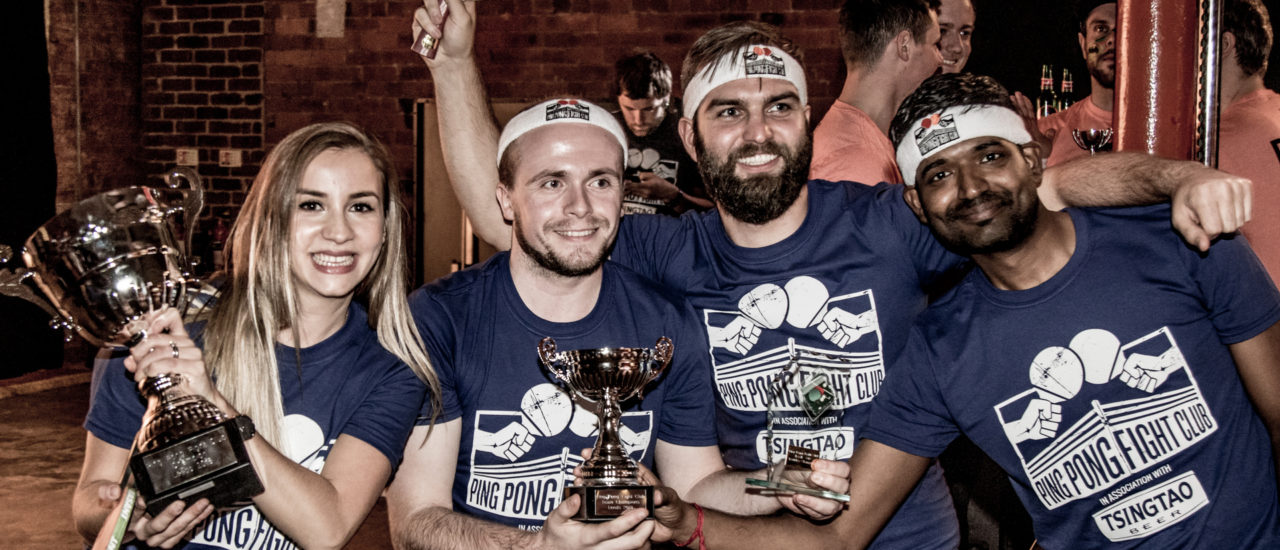 From start-ups to sector leaders, hundreds of people compete, play and party alongside their work colleagues in a brilliant night of ping pong entertainment.

Be crowned 'Ping Pong Fight Club Champions' and secure the ping pong bragging rights to your city!

Gotta be in it to win it!
Our Ping Pong Fight Club packages are designed to suit every size of company and budget.
Pick your team and gather your ping pong party crew for Leeds 2019!

18 × supporters
£550

32 × supporters
£950

44 × supporters
£1,250

58 × supporters
£1,750

104 × supporters
£2,500
All packages include
Fight Club Tournament entry for 4 of your finest 'ping pong gladiators'
Company branded Ping Pong Fight Club 'Player' and Supporter t-shirts
Ping Pong Fight Club wristbands/headbands
Name check and branding for your company across all Fight Club marketing collateral
Professional imagery of all your players and guests
Official Ping Pong Fight Club video
More entertainment than you can shake a paddle at!
VR Ping Pong
Beer Pong Championships
Ping pong robots that take on all-comers!
Fight Club DJs
Buddy-up doubles tournaments
Tips, tricks, challenges and exhibition play from our pro players
Lots of pick up and play social zones
Pop-up bars and street food

Face painters for 'battle scars and butterflies'
Live MC's and huge prizes including 'loudest supporters!
Secure your team's place at PPFC Leeds, and we'll get the ball rolling…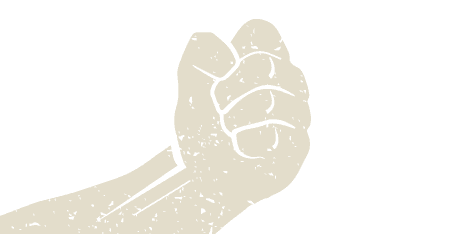 Want to settle an old score with a rival company over the ping pong table? Challenge them to take part at Ping Pong Fight Club!
Payback time: If your chosen company 'picks up the gauntlet' and signs up we'll provide you with an exclusive 'challenge table' and host on the night

Rewards: Have a client that is a bit special? Why not purchase a Ping Pong Fight Club package for them and treat them to a brilliant night out?

Drop us an email to ade@pongathon.com and let us know your nominees.